"Go to ur photo folders in ur computer...
Go to the Sixth folder...
Select the Sixth picture in that folder...
Put that picture on the blog n describe it...
Invite Six friends to join the challenge...
Link them in ur blog n let them know they have been challenged...!!~
"
cheh siot ko zura..
pagi2 lagi gwe da kene tagged ye..
zura,
aku rase.. aku kenal ko sebab ko selalu lepak di cyber cafe UO. ari ari pon muka ko..
time tu takde wi-fi lg ah..zaman tu tak berape nak canggeh sangat..tp kaaaaan,aku ade satu soalan cepu mas, adakah dengan berada di cc itu budget ko sangat canggeh dan super berwawasan??ke hari2 pon ko chatting je sebenarnye?wakakakakaka
.


maka dengan itu,
walaupon saya takde the 6th picture folder in my office pc, tapi boleh kan kalo i amik any 6th picture from any folder??
boleh la boleh laaaaaaaaaaaaaa :p
ok..this is gambar kemenangan opy kali ke-10 bermain BINGO bersama sepupu sepapat n makcik pakcik di Johor.Time ni 1st time kitorang main for the year 2009.
Tahukah anda bahawasanya saya tak pernah menang LANGSUNG pada tahun 2008????
so inilah saat2 yang saya banggakan n rase diri ini hebatt n cam percaya la orang kata tahun ni adalah tahun yang sangat

ONG

bagi sape2 yang lahir pada Tahun Tikus..haahhaa
and main BINGO di rumah nenek di JB adalah one of the beautiful moments in my life coz, kami akan main bingo after ber-BBQ di mana perot sangat kenyang n hati sangat gumbira menggelakkan sepupu2 kecilku yang meraung2
kekalahan..hahaha..

this is how the Bingo play set looks like;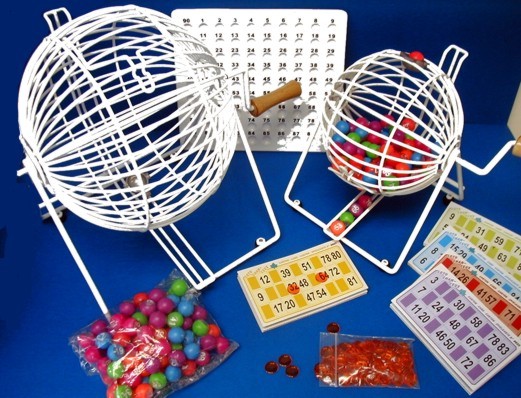 and mereka2 yang ingin saya tag adalah:
1. Babybath (sila update blog anda asap!)
2.Akmal(ni lagi sorang yang blog beliau dah bersarang2 tebuan)
3.Mariam Azwa
4.Noorilyana
5.Nanad